A couple of years ago, I was hanging out with some of my straight gal pals when the conversation turned to sexual health. I will never forget the moment when one of my sweet, naive friends said: "I feel like chlamydia isn't really a thing anymore."
It was then I realised, straight people don't know shit about sexual health.
Kia ora 👋 my name is Liam and I'm one of the multimedia journalists at Re: News.
This year, I have abandoned my normal duties of pumping out quality journalism to work on a docuseries called Queer Academy.
Hosted by Celebrity Treasure Island winner James Mustapic, Queer Academy is a five-part series all about the good parts of being queer. Each episode delves into a lesson LGBTTQIA+ communities have to offer.
I've been working on the series since November last year as director/producer.
It's been my job to plan shoots, find people who want to go on camera and share their story, and make important decisions, like, how many dildos should we try and fit inside this shot set in a sex toy store?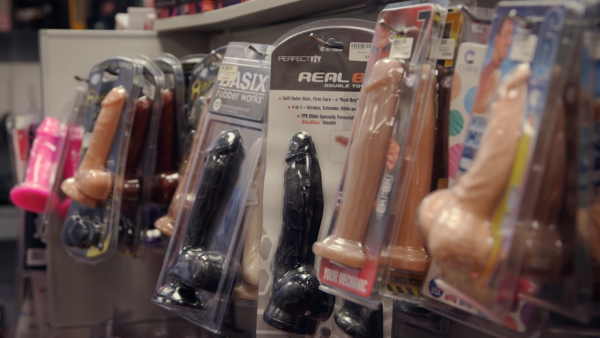 My answer: as many as possible!!
We filmed the bulk of the series in March and we were lucky enough to travel around the country to get what we needed. From Ōtepoti/Dunedin to Māwhera/Greymouth, to the Big Gay Out – we met a huge range of incredible queer people from all over the motu.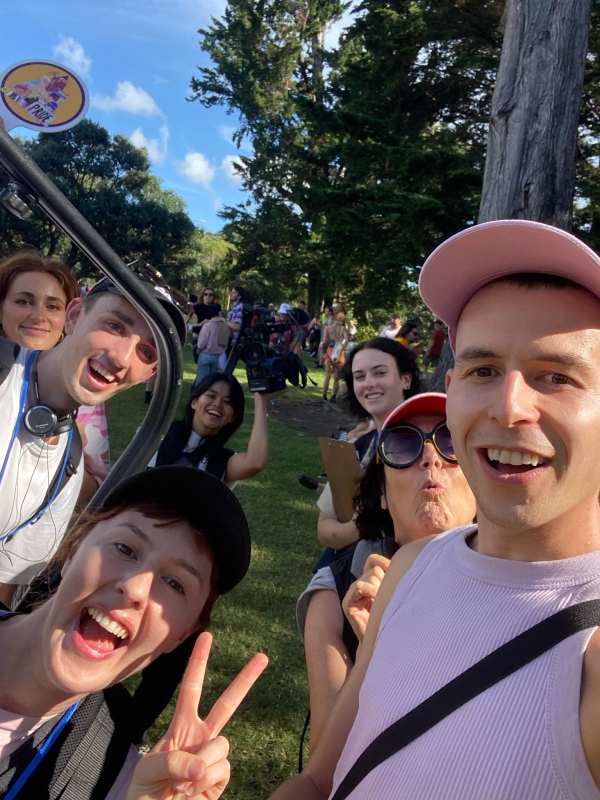 The beautiful, talented and funny Queer Academy crew filming at the Big Gay Out 2023.
We finished editing the series in August. After that, I went travelling around Europe for a couple months (you don't need to know this, I just wanna brag) and now we're finally ready to share the series with you!
The first episode of Queer Academy answers a question I've been wondering for a while, which is: are queer people better at sexual health than straight people?
🚨Spoiler alert, the answer is yes.
In this episode, we speak to Joe Rich, chief executive of The Burnett Foundation Aotearoa, an organisation that has spent the past 38 years helping queer folk combat the HIV/AIDS crisis and get on top of their sexual health.
"Queer people are good at sexual health because for a lot of us, we were forced to in the '80s, it was life or death in the AIDS crisis," Joe says.
"[The queer community] had to learn very quickly how to mobilise, how to understand what was going on and change our behaviour to save ourselves."
As a result of this, Joe makes the point that queer people have done something that straight people are yet to do – unshackle the fear of talking about sex publicly.
This gives queer people a superpower, as they are able to talk openly and honestly about the tools they need to stay safe in the sack - far more compared to mainstream society.
This is just one of the topics Queer Academy covers.
In other episodes we explore how chosen whānau can positively impact a queer person's life, why queer people are better than straight people at combating societal norms, and how clothing can help queer people learn more about themselves.
For the past four years, I've been covering LGBTTQIA+ issues at Re: News.
I've written articles and made videos about the work that still needs to be done for queer folk.
And although those stories are important and necessary to make Aotearoa a better place for rainbow communities to live, I got tired of focusing on the negatives and had an urge to talk about the good shit.
Queer Academy is my answer to that urge. It's 100% positive LGBTTQIA+ representation and celebrates the value of growing up queer in a fun and unexpected way.
Also, did I mention that the series is funny? If you're curious to know what a STI reveal party looks like, then this is the series for you!
Queer Academy is available to stream NOW on YouTube and TVNZ+.
Queer Academy was made with the support of NZ On Air.
More Queer Academy stories below: