On Thursday night Georgia Hale became 2020's Young New Zealander of the Year – a title awarded to an impressive young leader between 15 and 30 who is working to better themselves, their community and their nation.
Georgia, who has represented New Zealand in touch rugby, tag rugby, league nines and league thirteens says "I'm just so grateful to do what I do and I just aim to carry on doing it."
Being one of the youngest-ever captains in New Zealand sport after captaining the Women's Warriors Rugby League team at 24, her successes on the field have led to no shortage of work off the field as well.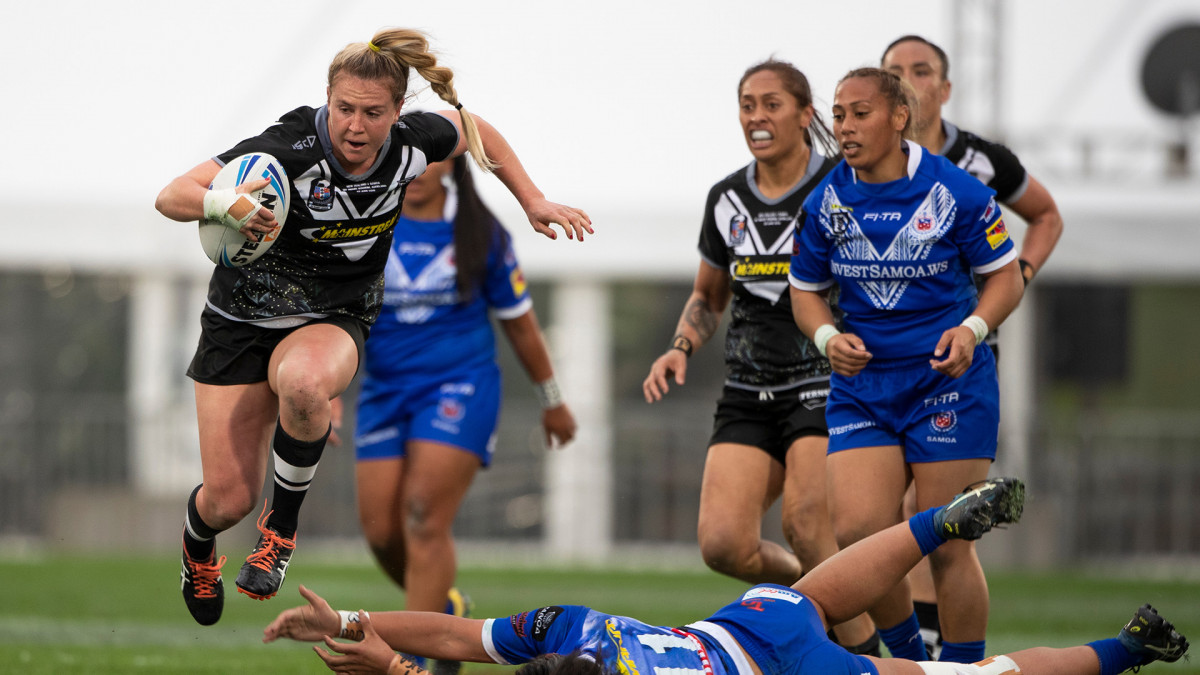 Using sport to connect with young Kiwis, Georgia visits schools promoting healthy living and has set up a number of initiatives and charities with the Warriors– one of which (the Great Charity Day) raised more than $120,000 in its first two years.
She believes any New Zealander can make a strong leader because it's "part of our DNA".
"I always see and hear about so many amazing Kiwis doing amazing work and it generally stems from an idea they have, a passion they have or helping a group in need. I just think it's so special that Kiwis do these things 'just because'."
There are countless great Kiwis among the alumni of New Zealander of the Year - Taika Waititi, Richie McCaw and Dame Anne Salmond to name a few. We asked Georgia and her fellow finalists Tabby Besley and Fraser McConnell who their favourite Kiwis are and why.
Georgia Hale: my favourite New Zealanders are my mum and dad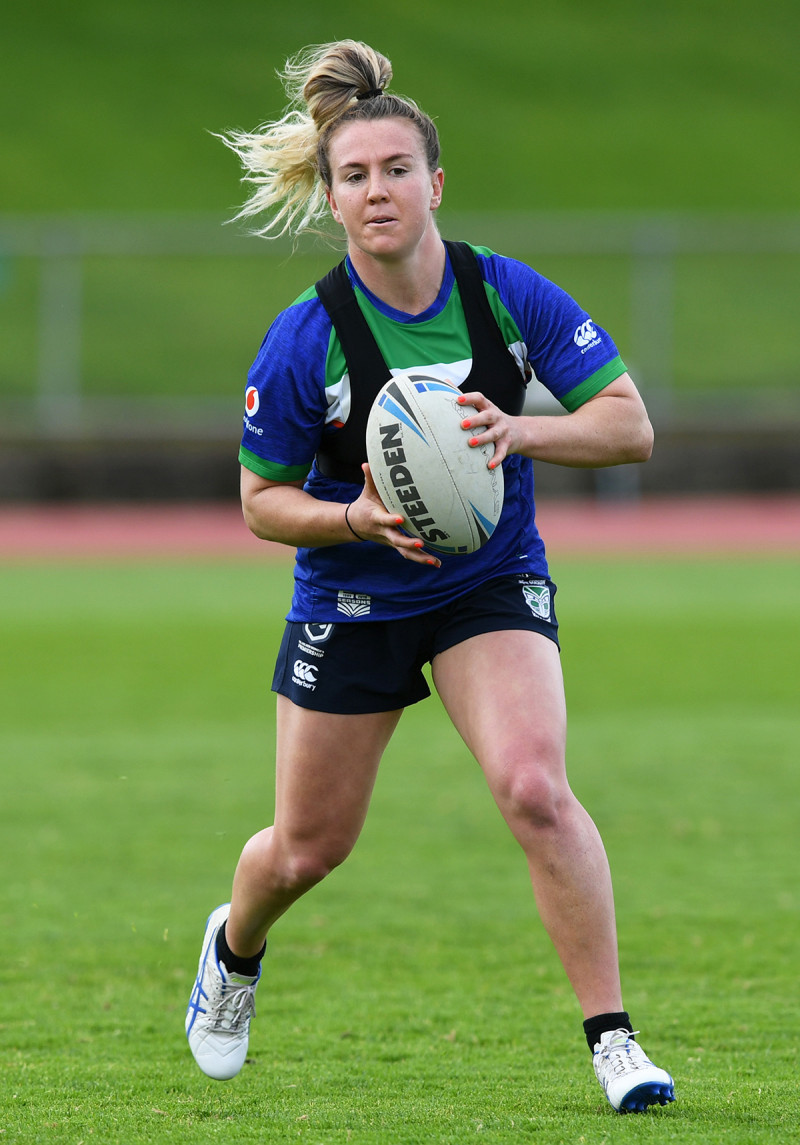 "In the end it's an easy answer. Pretty much my mum and dad have been my number one supporters from day dot in everything that I've chosen to do on and off the field."
"When I started playing footy I didn't actually tell her (mum) that I was going down to league training. It was only a couple of years ago, I guess, the mindset around women playing rugby league wasn't the same as it is today.
"I kind of went down to my first league training with dad, sussed it out and then when I knew I was safe, that I was alright and that I could play with the big girls then I told mum and she came down and watched my first game. Probably with hands over her eyes."
"She was maybe just a little bit nervous as to how I would be in an environment like that but since then she's been a massive supporter of me playing footy. So both mum and dad have always been on my sideline and encouraged me to really do whatever I really want to do."
Tabby Besley: the New Zealander who inspires me most is Dr Elizabeth Kerekere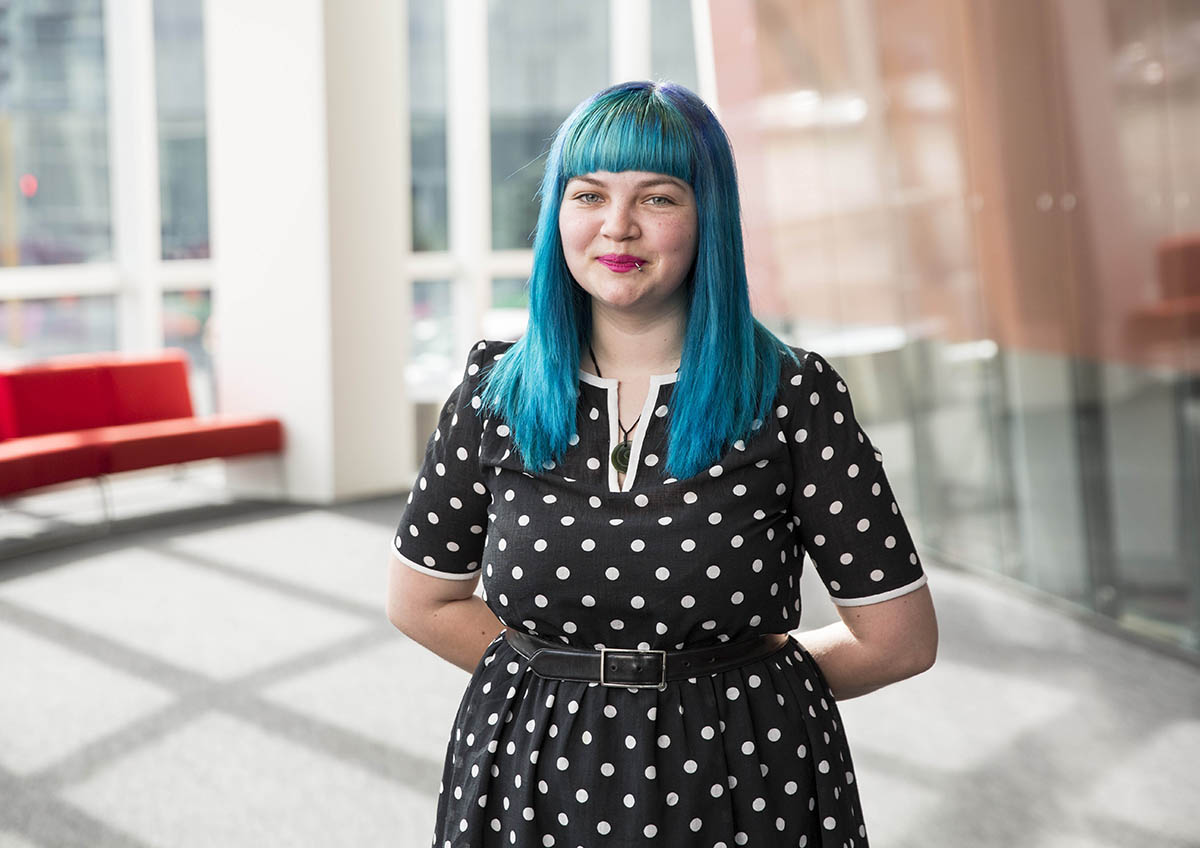 Tabby Besley is the founder and manager of InsideOUT, an organisation that gives widespread education about queer issues for youth, whānau, schools and communities.
She says the New Zealander who's inspired her most is Dr Elizabeth Kerekere, a leading researcher on takatāpui (pre-colonial Māori understandings of gender and sexual diversity).
"She has been an incredible mentor and support person both for my work and with all our rainbow communities across Aotearoa," says Tabby. "She is the first person to have done her PhD on takatāpui and is such a respected leader in our communities.",
Dr Kerekere was one of the organisers at the first major rainbow community event Tabby went to. Since then Dr Kerekere, who as well as being a veteran takatāpui academic, is an activist and artist, has inspired Tabby's work in LGBTQIA+ communities.
"She stays humble and continues to learn - every hui I've seen her at she is furiously taking notes, whether the speaker is a 15-year-old student or an international leader."
Tabby identifies as a Pākehā queer femme. Since the age of 15 she has been working and volunteering within rainbow communities nationally, which led to her becoming the first and only Kiwi to receive a Queen's Young Leader Award.
Tabby's nomination for Young New Zealander of the Year is a recognition of her advocacy work for young queer New Zealanders. "I originally had the idea and thought it would be awesome if somebody did that. I didn't realise that person would be me."
(Re: interviewed Dr Elizabeth Kerekere as part of our series Rediscovering Aotearoa. You can listen here.)
Fraser McConnell: Te Whiti o Rongomai and Tohu Kakahi are the New Zealanders I'm most inspired by
Fraser McConnell was nominated for Young New Zealander of the Year for his work protecting our native birds.
He's most inspired by the leaders of the peaceful Parihaka resistance, Te Whiti o Rongomai and Tohu Kakahi. As a child, Fraser had looked up to global leaders Gandhi and Nelson Mandela for inspiration.
Then he learnt about the leaders of peaceful resistance in his own country. "I learnt of Te Whiti o Rongomai and Tohu Kakahi who were the leaders of the peaceful resistance in Parihaka," says Fraser, "They would very much be my favourite New Zealanders certainly ones that inspire me."
He later learnt that the peaceful resistance of Te Whiti o Rongomai and Tohu Kakahi had inspired both Gandhi and Nelson Mandela's social movements.
"(Parihaka) has been such a symbol of hope and peaceful resistance for all of New Zealand and actually inspired a lot of significant leaders across the world as well."
Fraser finds his peace in nature which is why Squawk Squad, an app that connects New Zealanders with opportunities to fund pest traps and sanctuary projects, got him a place among this years' finalists.
"I would say not only do we need great leaders, but we need bold young leaders, leaders that are going to be here at 2050, the youth of today that are going to be our environmental leaders of tomorrow."