"Being Pasifika is everything for me but living in central [Auckland], it's part of me that I could never let go," says Moevasa Lealiifano - one of the people featured in the docu-series Still Here.
Through the eyes of Pacific youth and their families, Still Here is a docu-series that gives us a glimpse into the Pasifika community of inner-city Auckland who have remained despite decades of rampant gentrification.
Each episode weaves intergenerational stories of family, community and culture dispelling the myth that "all the Islanders have left".
Last Friday, the series was launched at Tautai Gallery on Karangahape Rd.
Re: spoke to some of the attendees asking them about the importance of Pasifika still living in central Auckland.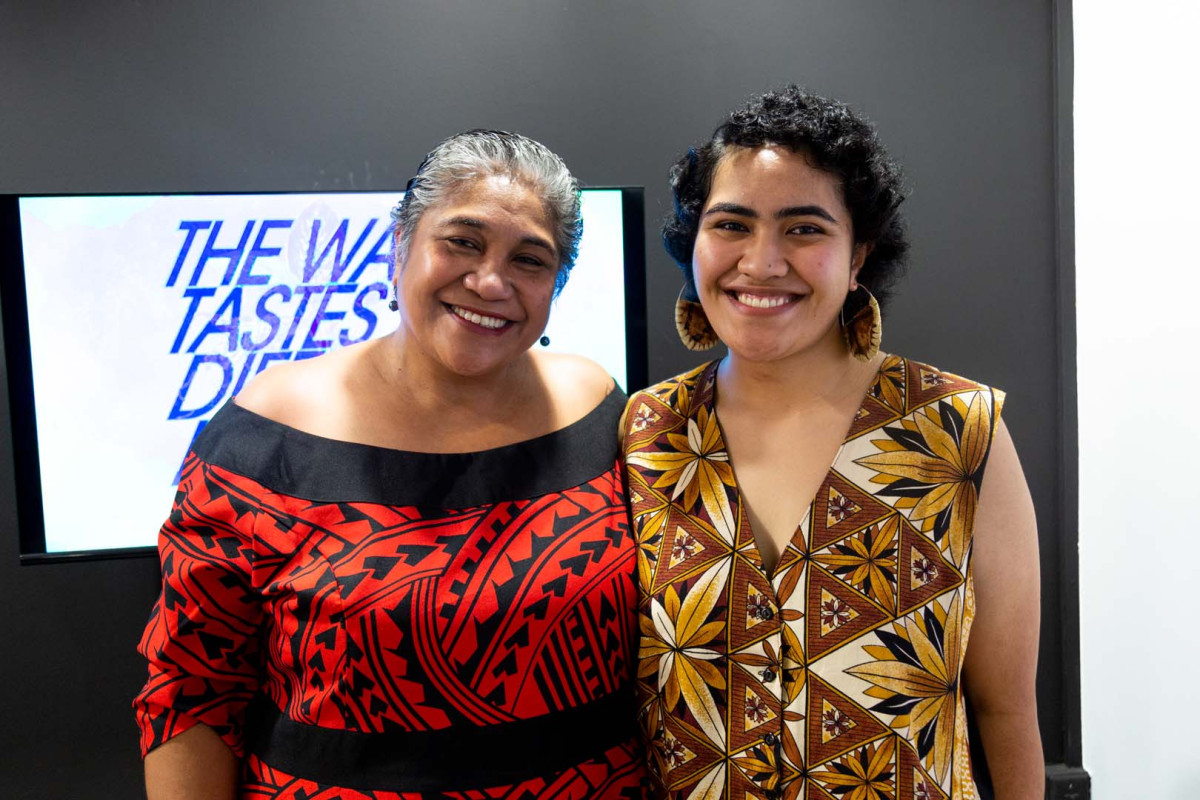 Moevasa Lealiifano, 52 and Selu-Kian Lealiifano-Faletoese, 21
The mother-daughter duo light up the third episode of the series.
Moevasa's parents migrated from Samoa to New Zealand and eventually settled in Ponsonby. It has been their family home for 49 years.
Moevasa says there is no price or value that would push her to sell the hard work of her parents.
"My dad had two jobs. He worked in freezing works with one pair of overalls and went to his job in jandals while mum was looking after us," Moevasa said.
"Being Pasifika is everything for me but living in central [Auckland], it's part of me that I could never let go."
Selu-Kian also highlights how their story, like many others, is also one of reclamation and resistance.
"Being Pasfika and living in central [Auckland] is like a reclamation of our identity and also a resistance against how a lot of our community has been pushed out," she said.
"It's about repping our people and remembering those who came before to set the foundation for us."
When asked about the future, both hoped that more of their Pasifika community would return to inner-city Auckland.
Her mother said "whether others come back or not, we'll still remain here. Whether times change and we're the only Polynesian family left, we'll still be here".
Selu-Kian said that staying in the area is important for preserving their history and culture and ensuring that their future generations have somewhere to call their own as well.
"With how crazy times are it's just a matter of maintaining our space and holding onto our family homes which we view as our measina (treasures)."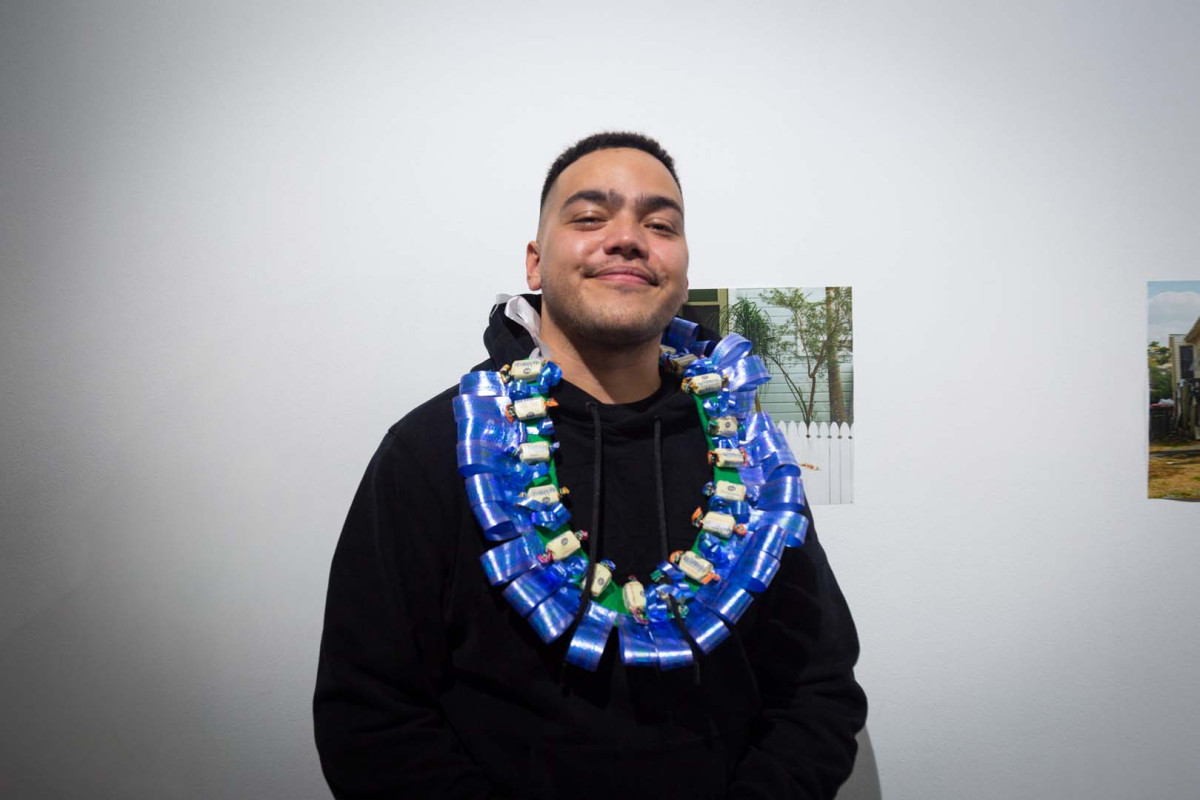 Jono Mann, 27
Jono features in Still Here's first episode.
Jono has a strong connection to his home because it's an important part of knowing who he is despite the hardships.
"My parents came from Tonga andI'm the first descendant to be born and raised here in New Zealand.
"We had to adapt to something as basic as another language. I was raised with Tongan language at home so it was a surprise when I went to school and had to adapt to another community and language," Jono said.
"We have so many creative and brilliant minds that understand why we are the way that we are, what we've lost and what we've gained, and what direction we want to go in. I have hope for [the future] but there's still a lot of work to do."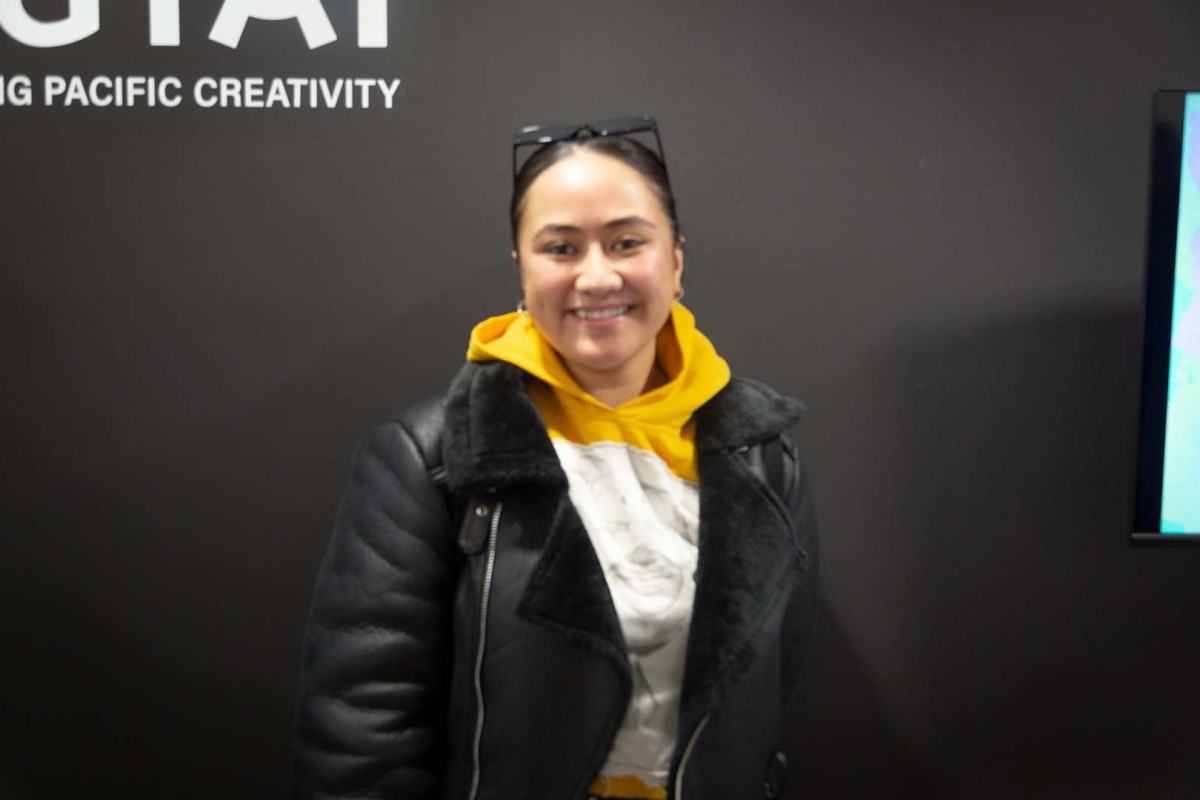 Aigagalefili Fepulea'i Tapua'i, 19
Raised in South Auckland, indigenous and climate change activist Aigagalefili sees Still Here as an opportunity to learn more about the history of Pacific peoples in Aotearoa.
"It has a lot to do with how South Auckland came about and why things are the way it is for us down in Southside," Aigagalefili said.
"The plight of Pacific people and our oppression is all connected. So to be able to see the roots, the intersections, and to see all the different stories that come out from different places in Auckland but are inherently Pasifika, it's beautiful."
Aigagalefili said "a wave of emotion comes over me because I know that most of our people were cheated out of the right to life that they had.
"The way that Pasifika immigrated to New Zealand, we were exploited. We were exploited for our labour and made to feel like we were the problem when the New Zealand Government brought us here to fill that labour gap.
"To know that our Pasifika people were in the inner-city, hustling hard, making lives for themselves, then had that ripped out from underneath them it feels like we were cheated out of a happier and healthier community."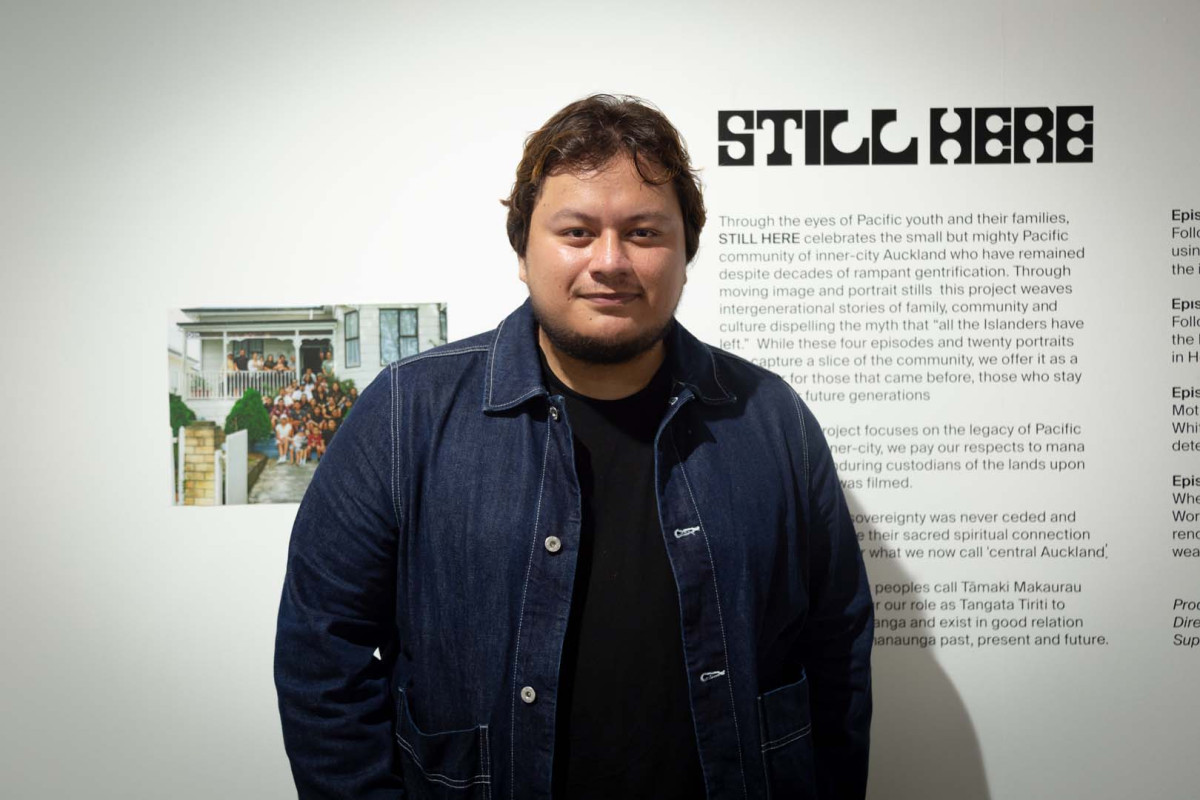 Geoffrey Matautia, 27
Photographer Geoffrey was also raised in South Auckland having only been exposed to central Auckland through the Franklin Rd Christmas lights.
Being a part of this project has given him a richer understanding of just how much history there is in the homes of families who've been a part of inner-city Auckland for over 50 years.
"One of the reasons why I said yes to this project was the Pacific aspect. I wasn't born in New Zealand so the migration aspect was similar in terms of finding your feet, really feeling like it's your place, and then having to be pushed out, that was a strong connection for me," Geoffery said.
Geoffery said places like Tautai and K Rd help to celebrate Pacific culture in central Auckland.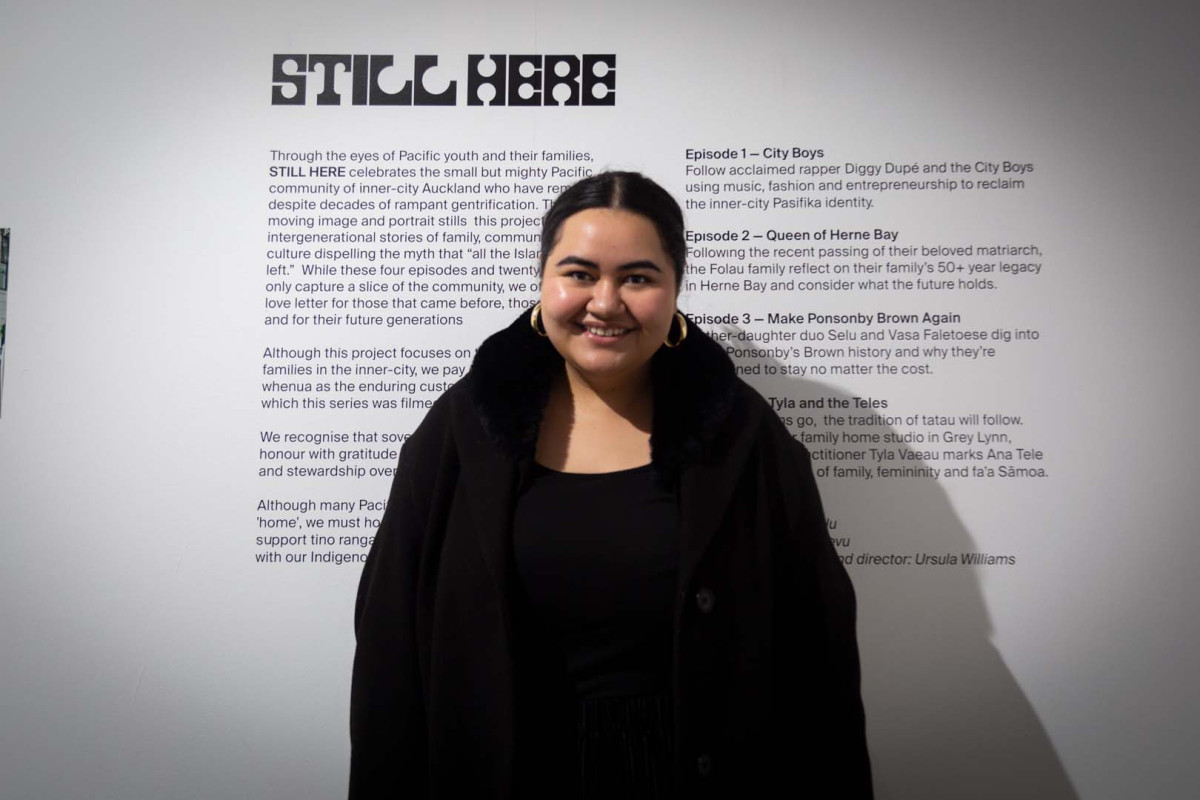 Brianna Fruean, 24
Brianna is a climate change activist who was born and raised in Samoa but now works in central Auckland.
"It is such a beautiful series that smashes a lot of misconceptions. It also highlights their resilience, a lot of the families that still remain in central, they get up everyday and continue to be resilient and that's just the life that they live to overcome not only gentrification but also the discrimination they feel in their suburbs," Brianna said.
Brianna said the series is important because it highlights and celebrates families who are still having to overcome the hardships of still living in central Auckland.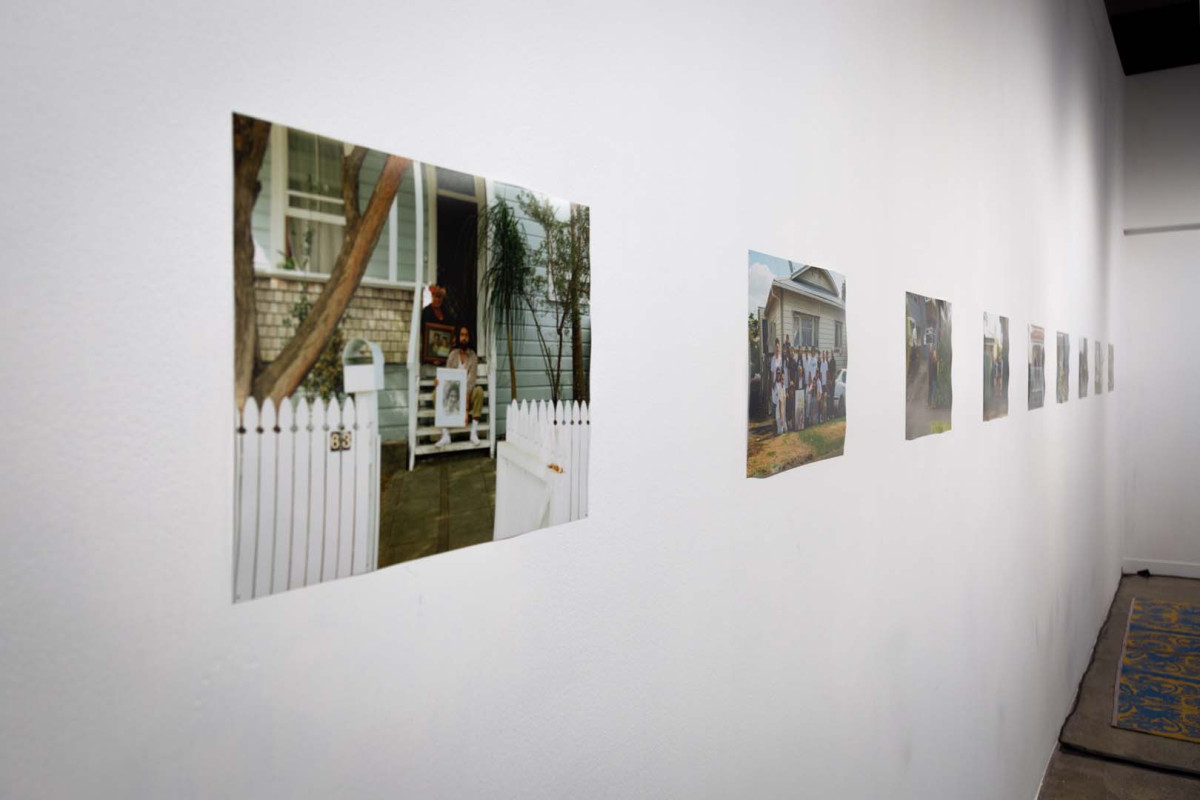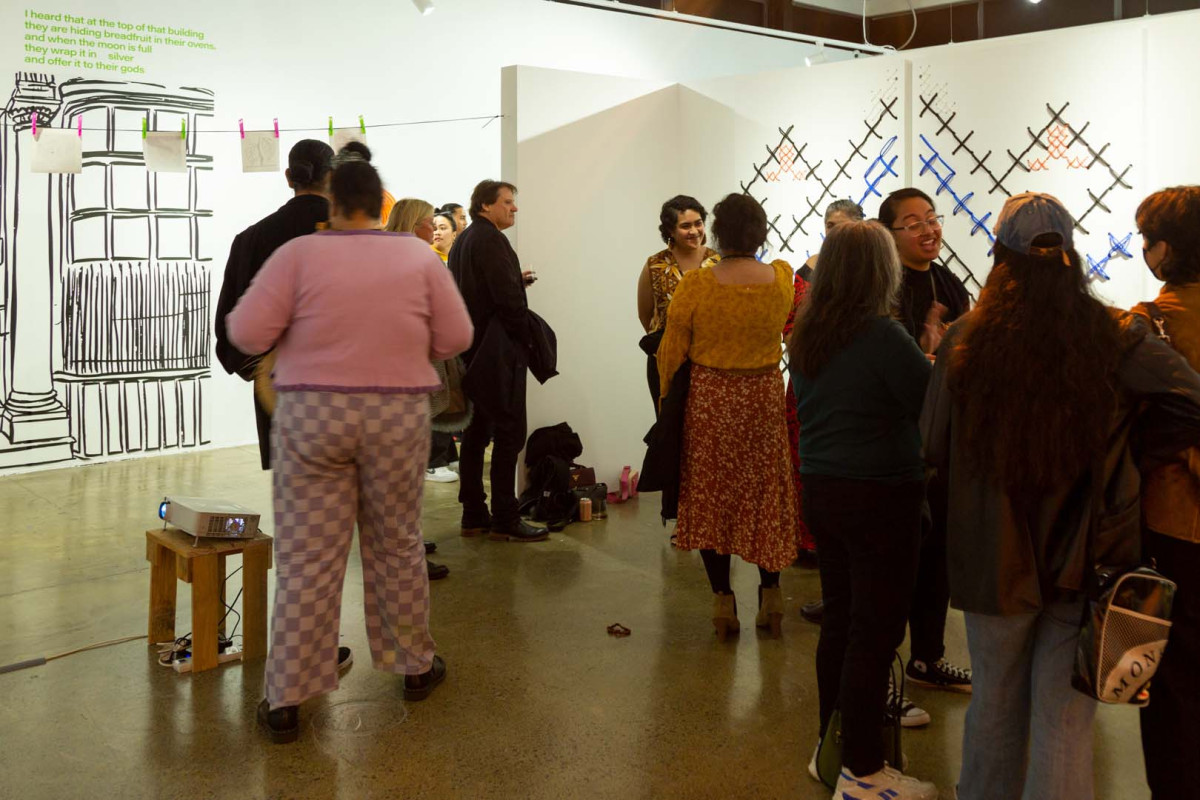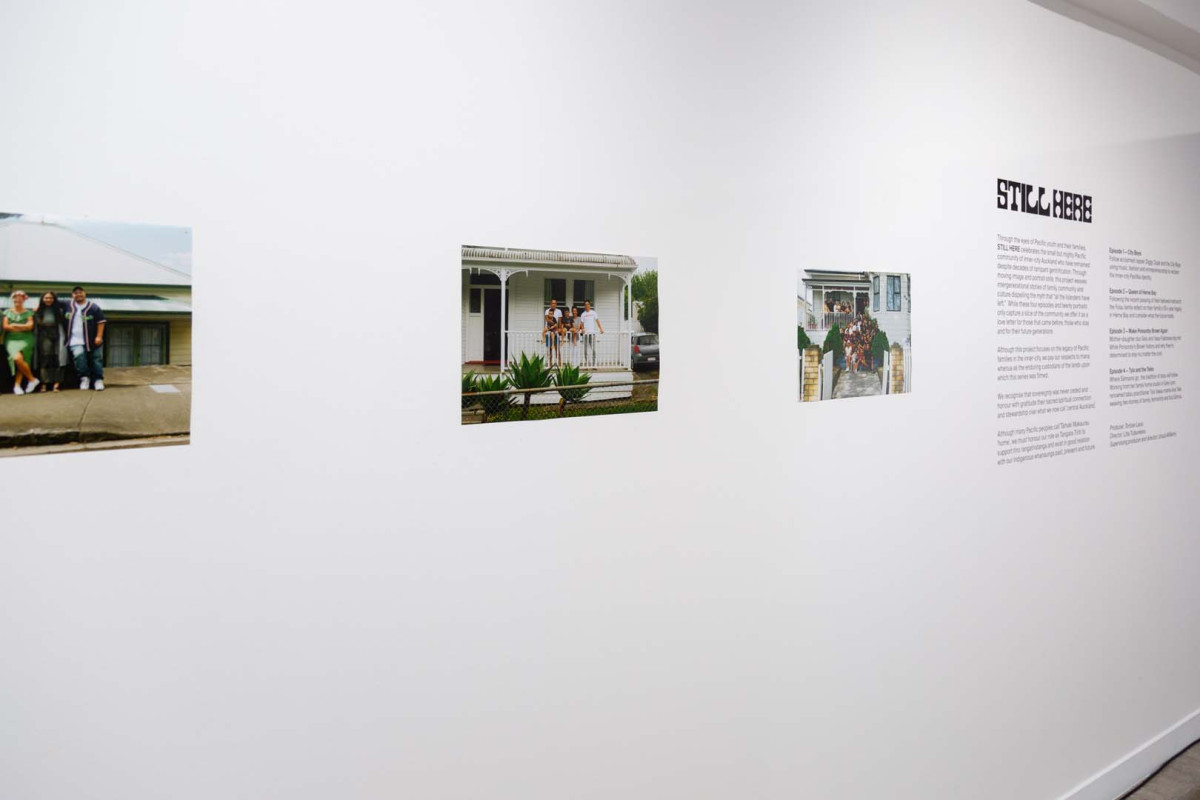 Top Image: Still Here had a launch party last Friday at Tautai Gallery on K Rd. Photo: Ashley Vaotuua/Re:
More stories:
Watch the first episode of our new docu-series, Still Here.
"I like that our house looks exactly the same. It's like a silent protest."
"We don't care if you offered us a billion dollars. That means nothing to us."