Last month, France's education minister made the decision to ban students from wearing the abaya - a loose robe, usually worn by women across the Muslim world.
The European country has cited secularism as their reason for a long Islamophobic history, previously banning several Islam-related garments like the hijab, the burka, and even the burkini, a modest version of a swimsuit.
The ban has infuriated young Muslim women in Aotearoa who say it adds to the exclusion of Muslim women from society.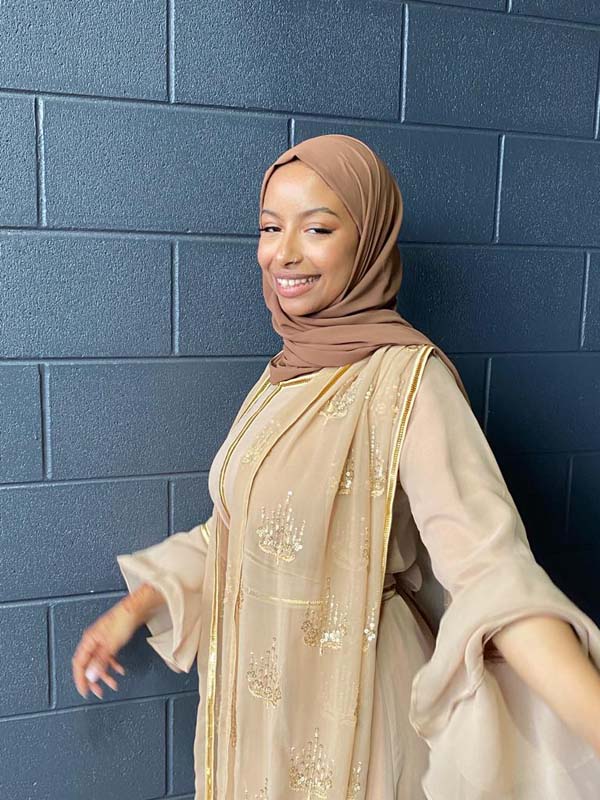 Abaya key to connection
Paramedical Auckland University student Tasneem Almaskari moved from Oman to Aotearoa four years ago as an international student.
She has been wearing hijab since she was 11 years old, an aspect of her life she became extra fond of since moving to Aotearoa.
"At the beginning I wore it just because it was cultural, but I've learnt to love it through my teenage years and really understand the meaning of it."
Tasneem shares that for her, hijab demands respect from others, holding people who interact with her and other hijabi women to a certain standard.
"It [hijab] sets boundaries between me and those around me without me actually having to set them. I feel more in control," Tasneem says.
Regardless of whether or not you wear hijab, the abaya is a huge part of the culture in the Gulf region where Tasneem comes from.
"The abaya doesn't only have significance culturally or Islamically, it's also significant because of our environment. It allows you to deal with the really hot weather in the Middle East; it's actually the perfect thing to wear."
Life as an international student can be incredibly isolating and lonely. Wearing the abaya in Aotearoa has given Tasneem a way to connect with other Muslims around her.
"Because I had no sense of community, no family, no friends, wearing the abaya led me to Muslim spaces that made me feel more accepted."
Aside from the beauty and elegance that Tasneem associated with abayas, wearing one was key in helping her stay connected to her roots.
"I feel like the abaya is the most empowering piece of clothing ever. It resonates so well with my identity. Having a choice to cover what I wanna cover, limiting access to what people see of me. Not everyone deserves to look at me like that."
Seeing the ban in France has left Tasneem feeling angry and fed up with Islamophobic legislation that targets Muslim women.
"Not even just Muslim women, women in general. It makes me so upset that, in any situation, women need to explain themselves," Tasneem says.
The ban removes the possibility of choice for young Muslim women, an idea that Tasneem says deviates from the whole point of feminism.
"Feminism is all about women having a choice; their own autonomy. So where is this choice for Muslim women in France? Are you really a feminist if you only support certain choices women make?"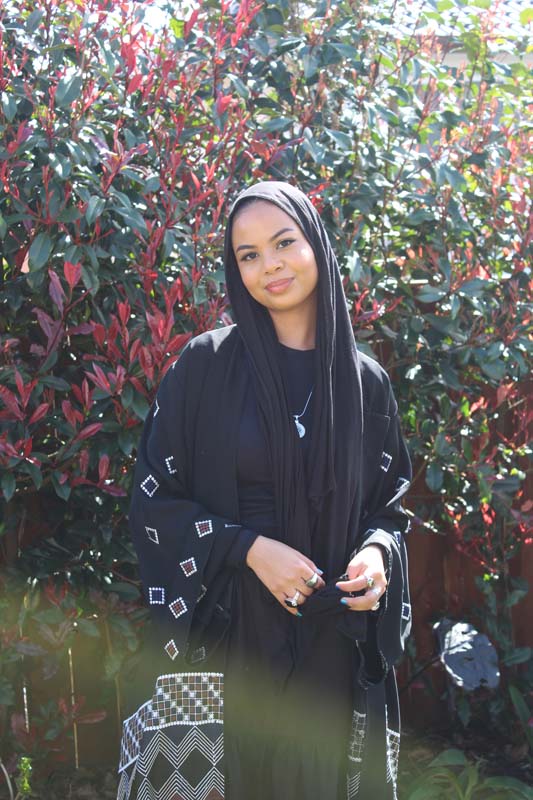 'I feel the most like myself'
Hayat Kheir recently started experimenting with wearing abaya.
The Auckland University Psychology PhD student says her new journey with hijab inspired her to start wearing one.
"I've worn a hijab for almost five months now. In one way it didn't change much for me, but at the same time it changed everything. It made me feel much more connected to my creator, which was the best part of the whole thing," Hayat says.
Hayat grew up in Qatar, also in the Gulf region, with early exposure to abayas since she was young. She distinctly remembers the elegance and confidence of the women she saw wearing them - including her own mother.
"Experimenting with fashion has led me, in an interesting way, back to my mother's wardrobe. These past few months, I've been trying a bunch of different looks out, and my mum has pretty much been holding my hand throughout the whole process, in a very graceful and open way. It definitely has created another layer to our bond."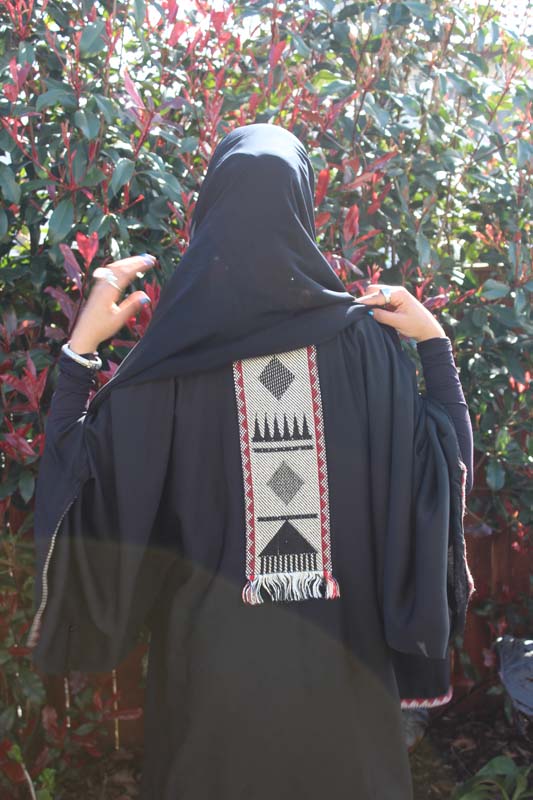 Wearing an abaya transformed Hayat's life in a way she didn't know existed.
"I just feel such an incredible amount of confidence and comfort in them. I feel the most like myself than I have in a really long time."
The ban has left Hayat heartbroken for Muslim women in France. She says the issue is more than just a restriction.
"The broader implications are much bigger than that. What we're witnessing is a literal erasure of our identity," Hayat says
"Pulling students out of school because of what they're wearing, when it's not offensive and harms no one - that is a violation of human rights. Taking away a student's right to education is inhumane.
"I think people have often boxed Muslim women into one single category - they wanna save us from our imaginary oppressors. We see women wearing modest clothing on the runways who are praised. But when we do it as a personal religious choice, we're not offered the same grace."
The ban hasn't attracted enough global outrage, Hayat says, which is a huge disappointment for young Muslim women across the board.
"It would be such a sad world to live in to only care about things that affect you," she says.
More stories:
"The build up for the Eid 'fit is extra exciting because it's a day when we wear our best clothes."
Silo Park was lit up with vibrant energy on Saturday for this year's Africa Day.
"Iranian Generation Z is fresh, bold, and brave. Our fear doesn't exist in their young minds."