Newly released data shows Kiwis bought 195% more alcohol at liquor stores right before the March 2020 lockdown.
Perhaps unsurprisingly, there was a huge spike in alcohol sales across the country on the eve of level 4.
And which New Zealand region would you guess bought the most?
The winner was… Wellington! The capital had a 261 percent spike in liquor store sales on March 24 last year.
Cities that joined Wellington in smashing the national average were Tauranga (up 244 percent), Palmerston North (237 percent), Auckland (225 percent) and Christchurch (208 percent).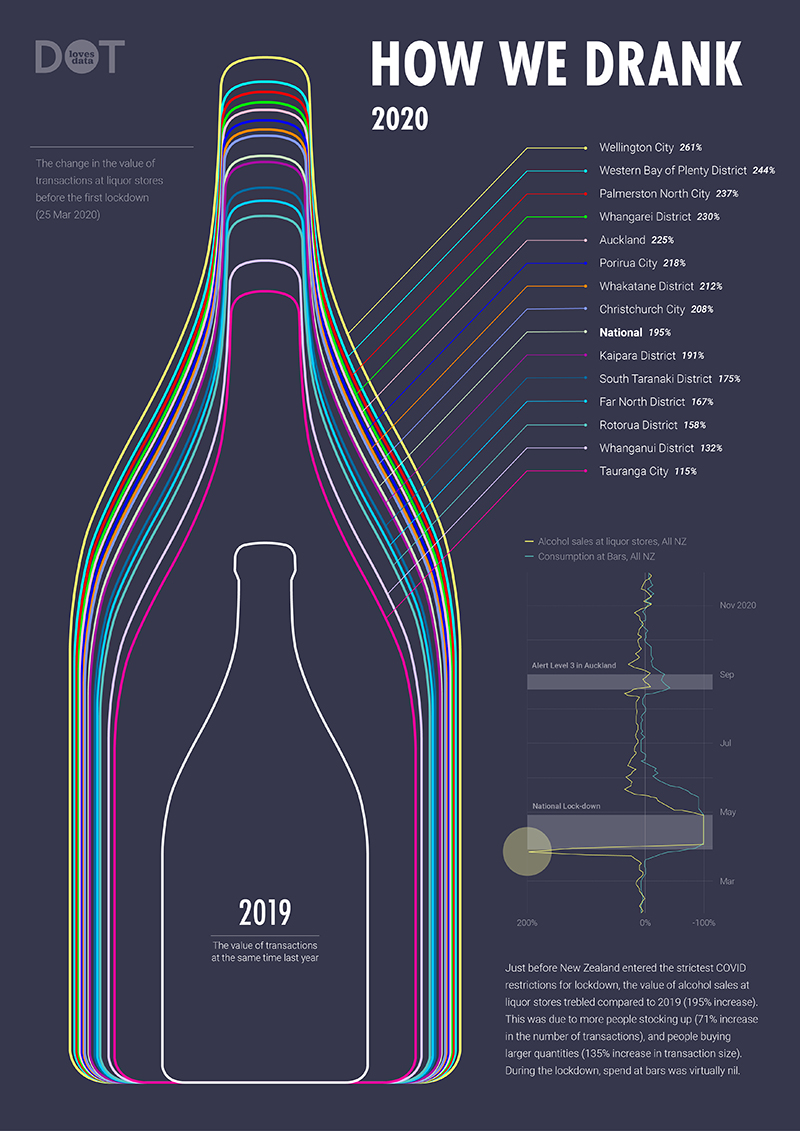 Data analysis company Dot Loves Data crunched Eftpos NZ sales numbers to find the alcohol spending habits of New Zealand in and around the Covid lockdowns in 2020.
They found it wasn't just the number of shoppers that went up, but also how much booze they each got - with a 135 percent increase in the amount of alcohol per transaction.
The lowest spikes in the country were Central Otago, Queenstown/Wanaka, Selwyn District (Rolleston, Lincoln and surrounding towns) and Blenheim.
The second lockdown of Auckland saw another jump in sales that were more focussed on Auckland and surrounding regions, such as Tauranga.
The data also shows how Kiwis got back on the piss once lockdown was lifted. We returned to liquor stores as soon as lockdown lifted, but even when restrictions on bars eased it took longer for our nightlife habits to return to normal.