Leki Jackson-Bourke is a 28-year-old multidisciplinary creative and teacher, of Niuean, Samoan, and Tongan heritage. His story is featured in the second season of Still Here, and this Niue Language Week, running 15 to 21 October 2023, he writes about fighting alongside his family and community to revitalise the endangered Niuean language and culture.
From a young age, my grandparents encouraged my siblings and I to forsake our cultural ways of being and living.
Education was a priority and in order to succeed in education we were told to adopt the "palagi lifestyle".
My grandfather was Tongan and my grandmother was Niuean-Samoan. They were part of the first wave of Pacific Islanders who migrated to New Zealand with enticing promises of the milk and honey dream.
Now they're gone. It's 2023. The milk is sour and the honey is diluted. I often ask myself, was their sacrifice worth it?
They came here for better opportunities and they placed all hope in us to break the cycle of poverty. To them, that meant we had to prioritise English in order to secure successful employment.
I think about the days when I used to tell myself it'd be easier to just be white. The days when I openly neglected my cultural identity in order to assimilate and conform.
I didn't understand at the time, and at school I struggled trying to find my place. Sure I knew how to read, write and speak English but I didn't know who I was or where I came from.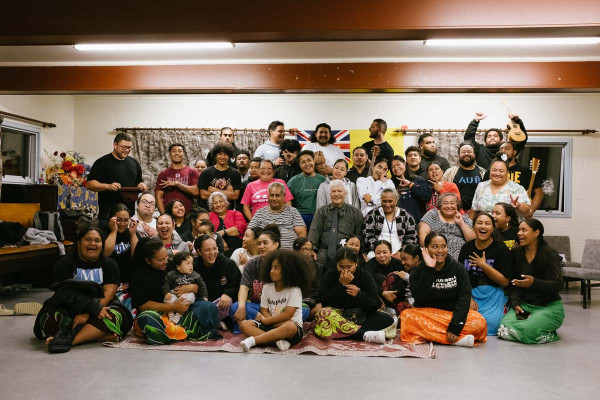 To complicate things further, I belonged to not one Pacific Island nation, but three. By default, I became part of the generation of New Zealand-born brown kids who inherited the intergenerational pressures of the migrant dream.
We thrived and succeeded in other areas but we had to lose parts of ourselves in order to do so.
So what is success for a Pasifika person? Niuean language statistics in New Zealand are at an all-time low.
1657 people live in Niue. There are over 30,000 Niueans living in New Zealand, and of those fewer than 11 percent speak Vagahau Niue.
Our New Zealand-born youth are struggling to connect with their language. Was it all worth it?
Upon reflection, maybe there was an element of truth to our grandparents' generation and their mindset. The 1970s wasn't our proudest period of New Zealand history, but despite the dark days of the past we continue to rise.
Yes we're still struggling, but the struggles of today's generations are different to those of our ancestors. They struggled trying to adapt to an unknown country and a new lifestyle, and now we're struggling to try and find ourselves in a Pan-Pacific society.
They say it takes one generation to lose a language and my greatest fear is that we become that generation. How do we keep our language and culture alive in a different country where we're lumped together with our neighbouring island nations?
Everything is Pacific, and Niue is like the younger forgotten baby sibling living in the shadows of its older siblings: Samoa, Tonga and Fiji.
When I attended a language conference earlier this year, someone asked me, "Has your culture and language helped you succeed in your career?" The answer is simple. My career exists today because my culture is my superpower and my language is my point of difference.
I am one of the youngest published Pacific playwrights in the country, I've won multiple prestigious arts awards, I've toured the world with several critically acclaimed theatre productions and I have 15+ years of experience on stage and screen as a performer, director, writer and producer.
I wish my grandparents were alive to see how the narrative has shifted. No longer do we have to forsake our cultural identities in order to succeed. No longer do we have to hide in fear of being Polynesian.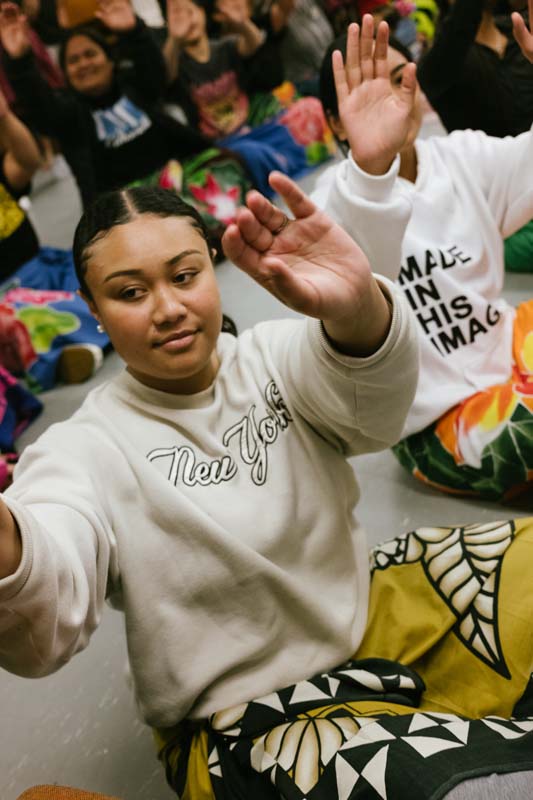 Instead, we have to fight twice as hard to ensure our culture doesn't die and that we don't lose the things specific to us as Niue people.
Niueans are a rare breed - we have our own language, customs and traditions which differ from the rest. We need to work together as a community to keep the hopes of our forefathers alive but we mustn't lose ourselves in the process.
They've done their part. It's our turn now.
STILL HERE is a love letter to our inner-city Auckland Pasifika community. Since the 1950s, the Pasifika community has cultivated a unique Central Auckland identity that many of the community's youth proudly embrace; both as an act of resistance from ongoing gentrification and as an unapologetic reminder that they and their families are Still Here.
Made with the support of NZ On Air.
More stories:
Watch the first episode from the new season of STILL HERE now.
"It's important that we move quickly to restore the mana of this fale."
"The Richmond Rovers and Grey Lynn park go hand in hand. It wouldn't feel the same anywhere else."