Do you need to suffer to be an artist?
On Saturday Re: partnered with the Disruptors podcast and Basement Theatre to hold Good Grief: a live panel discussion about accepting, coping with, and even monetising grief. A timely conversation to have in 2020, as we individually and collectively grieve more in one year than anyone could've predicted.
Disruptors is a podcast series where creatives in Aotearoa talk about how they disrupt with their art, produced by Basement Theatre. You can listen to the podcast here, and stay turned for the special Good Grief episode coming soon.
"To be an artist is to suffer." The old adage coined by famed philosopher Aldous Huxley kicked off the Disruptors panel discussion on Saturday night. Artist Mya Morrison-Middleton, musician Mazbou Q and award-winning poet and journalist Mohamed Hassan came together to talk about grief, and how they not only cope with it but make art from it.
"Aldous Huxley reckons that perhaps it's good for one to suffer. Like can an artist do anything if they're happy?" actor, creative and Basement programming manager, Nisha Madhan asked the panel. "So I wonder what you guys think, do you need to suffer to be an artist?"
"Quite obviously, no," replied Mazbou Q. "But I think there is something profound about suffering, as opposed to other things like joy and laughter and happiness in the sense that suffering is one of those things for humanity that is universally quite mystifying."
"So I think when artists are able to speak to suffering in a profound way, it resonates and it shakes the room a little bit more than it might with other things."
"I find that old adage annoying," says Mya Morrison-Middleton. "Because a lot of my work is talking about what it means to whakapapa Māori, people are always wanting that lens of suffering. But it's hard talking about trauma. Yes, we do need to process that, but it's not the only narrative you want to see. Otherwise that's all you will understand about yourself or collectively."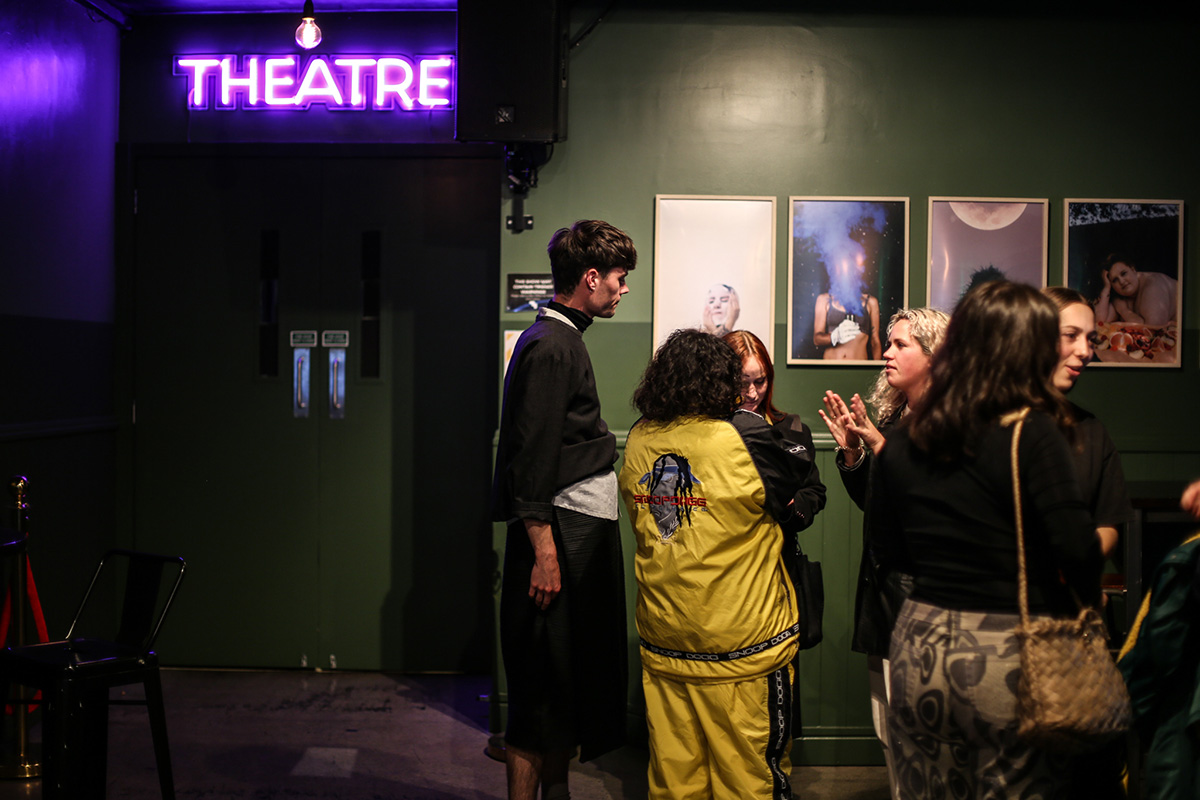 While acknowledging grief is often at the core of art, Mohamed Hassan says the lens of suffering is used too often, particularly when it comes to portraying the Middle East and Islam.
"I think there's an expectation for anyone, including myself as somebody from there, that when I try to be an artist, I'm coming from a place of suffering. And even though it's a part of what I'm trying to do, I'm trying to teach myself how it is a necessity for our communities to be seen and to portray ourselves through joy."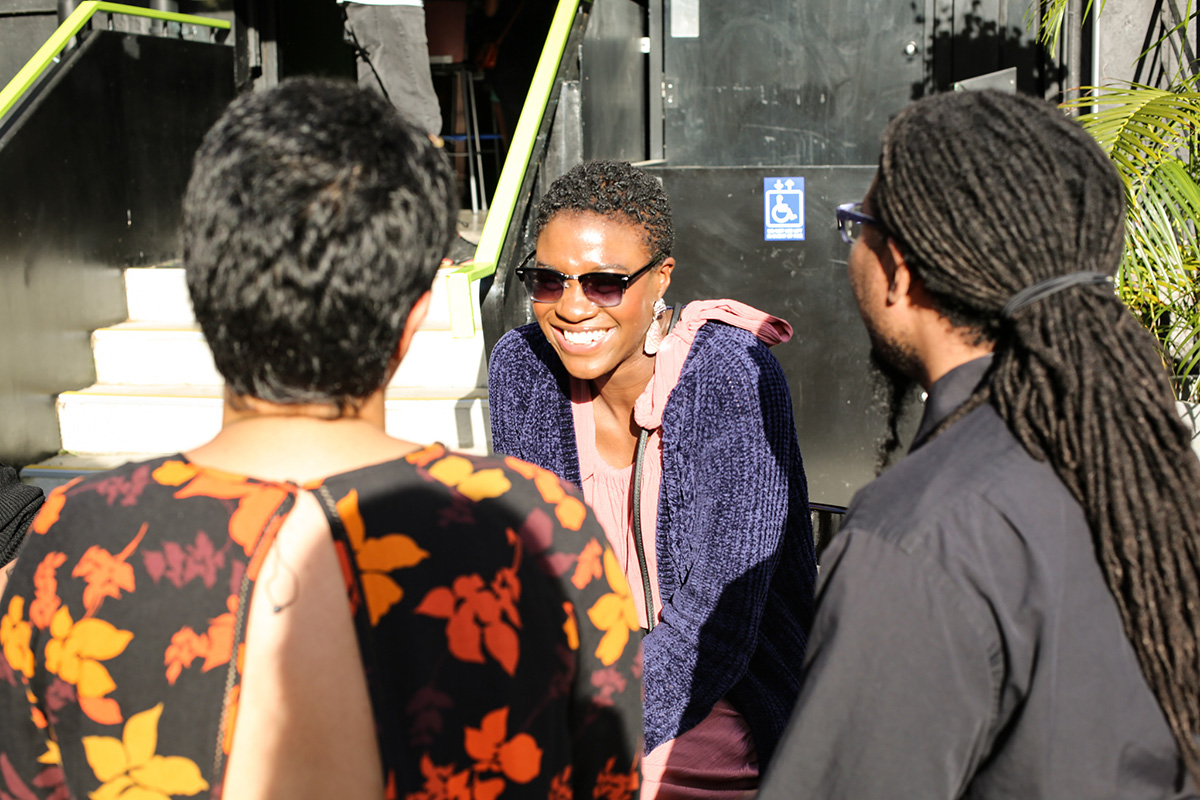 But with suffering so entrenched in the process and product of art, Nisha questioned whether artists ever "play up their suffering" because audiences are "hungry for it".
In the earlier stages of his career, Mazbou says his art was "fiercely political" and centred around his, and his people's struggle as an African minority. But on reflection, he questions whether this became "performative at one stage".
"I really did feel those things...but like how much of that was influenced by this consumer framework?", he asks. "There is a supply and demand here, people want to hear this stuff, so you want to say it."
"I had to challenge myself to be supremely honest with how I actually felt about things and interrogate if what I was making was truly what I was feeling at a time."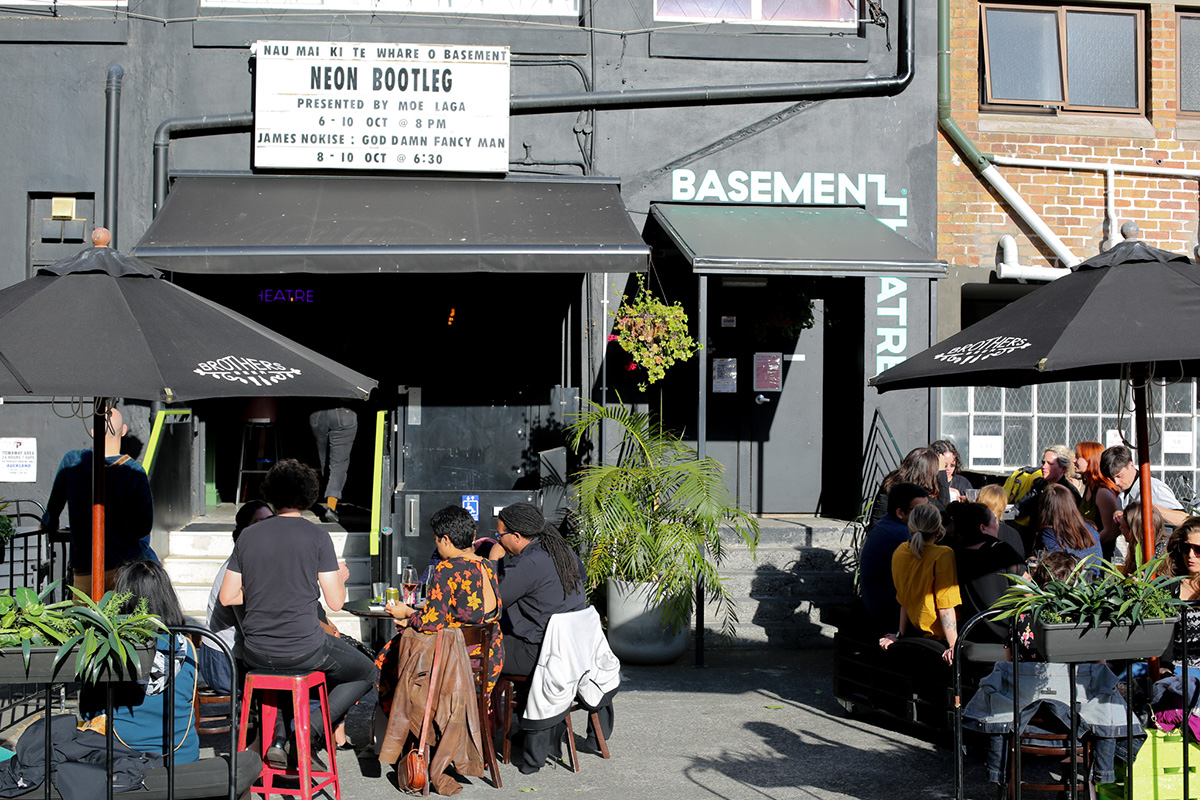 So as artists, or as anyone, how can we cope with our grief?
"I think there's a lot to be said about making physical, the things that are going on internally," says Mazbou. "Especially on the days when you don't have the strength to process that trauma."
"For me, a big part of grief, or trauma, is that final step of letting that thing go. But I can't let something go mentally, I have to do something physically."
"So a couple of things I have done, and it might be cliche as hell, but I would go to a beach and pick up a stone and I just mentally cast that thing that I can't let go into the stone, and then throw it into the water."
"Or something even more cliche I have done is to write something down and burn it. Cause when you burn, that shit is really gone."
"A ritual that I've been learning about this year is using your body and using your voice [to cope with grief] and just letting it rip," says Mya.
"A little while ago when I was really overcome with grief and sadness. I was on the bus, listening to this song. I was thinking, 'Oh, my gosh, I can't do this' and I got off the bus and I just let the world have it. I just sang this song out loud and did a little karakia on the street in Pt Chev."
"Then I went home and invited some friends over and had dinner with friends. That is how I resettle."
"I think, definitely for me, laughter is so important, especially in moments when you're dealing with grief," says Mohamed.
"I remember a few years ago, when I was working on Public Enemy, which was a very intense podcast about Islamophobia, counterterrorism, surveillance. I had stumbled upon an Australian comedian by the name of Aamer Rahman. I just became obsessed with watching his comedy, while I was producing this really heavy podcast. Whenever I want to switch off, or whenever I'm overwhelmed, comedy is a huge part of how I deal with the experience."
"Part of that is just being surrounded by people that bring that joy out of me, because this is kind of a natural antidote."
Saturday night's Disruptors Live episode was recorded and will be available soon here at Re: News and on Spotify.