Matariki marks the start of the Māori new year. Traditionally, Māori would use Matariki to recognise the dead and release their spirits to become stars.
In recent years, there was a campaign for Aotearoa to officially recognise Matariki, with the Government eventually announcing the new Matariki public holiday.
Friday, June 24, 2022 became the first official public holiday for Matariki, although it had been celebrated by Māori for many years beforehand.
This year, the Matariki public holiday falls on July 14.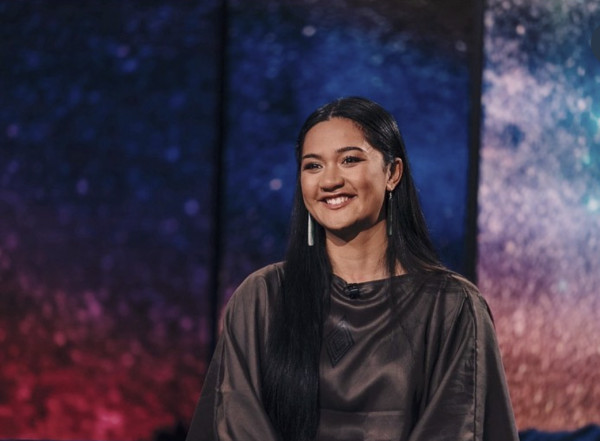 Re: News spoke to Hana-Rawhiti Kareariki Maipi, author and climate change activist, about five ways New Zealanders can embrace Matariki today.
Tuatahi - Coming together with whānau and friends
Hana-Rawhiti says anyone can gather together with whānau and friends around the time of Matariki.
"Anyone can do that, you know, no matter what race [or] age you are," she says.
"During winter, our tupuna would come together by the fire and keep each other warm."
She says whether it's over a roast dinner or watching a sports game, it's just about coming together.
Tuarua - Giving back
Hana-Rawhiti says giving back is so important during Matariki, especially in today's society.
"We get so selfish around thinking the world revolves around us and it doesn't. Giving back to our taiao (environment) could be something as little as planting a tree."
She says another way of giving back is by donating to those less fortunate or to charities.
Tuatoru - Letting go
Letting go of loved ones who have passed or extra baggage that you want to leave in the past is a way of starting fresh at Matariki.
"You're letting go of the baggage, mental baggage and emotional baggage," Hana-Rawhiti says.
She says when you are reflecting and thinking about what you might want to let go of, you might not say much aloud but afterwards your wairua will feel lighter.
"The baggage you carry around will feel lighter," Hana-Rawhiti says.
She says there's a difference between Māori celebrating the New Year and Pākehā celebrating the New Year. The Pākehā concept is often about getting drunk and releasing fireworks at midnight, whereas the Māori concept is about releasing in a spiritual and healthy healing way.
Tuawhā - Preparing for the future
Hana-Rawhiti says preparing kai and crops in the māra (garden) is really important.
"Once we've observed Matariki, we plan what we will grow because of our sightings [of] which star [is] brighter," she says.
"Especially with Waipunarangi being really, really bright we've seen that floods could occur. There will be a lot more rain, so to prepare our crops for the year ahead what infrastructure do we need to put in place? So all of these signs actually prepare our year."
She says non-Māori can also take some time to reflect on the past year and prepare for the year ahead.
Tuarima - Research
This one's very simple, but very important.
"Really [take] the time out to build and to add to your kete (basket) around rangahau (research)," Hana-Rawhiti says.
Many iwi in Aotearoa understand and celebrate Matariki differently and at different times, hence why it's important to take the time to do your own rangahau on how your iwi understands Matariki.
For non-Māori who potentially don't know a lot about Matariki, Hana-Rawhiti says it's the perfect opportunity to research Matariki as a whole.
Note: Hana-Rawhiti Kareariki Maipi was interviewed for this story before it was announced that she would be the Hauraki-Waikato candidate for Te Pāti Māori in the 2023 Election.
More Stories:
Traditionally men have led the karakia for hautapu.
Re: talks to the Kirikiriroa-based artist about rest, whānau, what this time of year means to them.
"Feed the stars, fill your cup."