Three years ago Auckland's best arcade shut down. Will Slingsby reminisces on Yifans, the best place to play games in Tāmaki Makaurau.

I'll never forget the first time I experienced Yifans, entering the blue corridor off the middle of Queens Street, descending the mountain of stairs and being blasted with an onslaught of sounds from all corners of the room. It was gaming heaven on earth.
Yifans opened its doors at the turn of the millennium, in early 2000, located at the basement level of 239 Queens Street, smack bang in the middle of Auckland CBD.
If you managed to turn off Queens Street and make your way into Yifans, changing your cash into $1 and $2 coins was the first thing on the list. Walk up to the front desk, slide your notes into a small hole, and you'd be met with a stack of gold chips. It was just the beginning of the excitement that would follow.
Yifans game lineup was unmatched, with everything from racing games (Daytona, Initial D), on-rail shooters (Time Crisis, House of the Dead), fighting games (Street Fighter, Tekken), shoot-'em-ups (Raiden, Metal Slug), rhythm games (Dance Dance Revolution, Taiko No Tatsujin) and photo booths that were constantly packed with teens posing like they just discovered the selfie.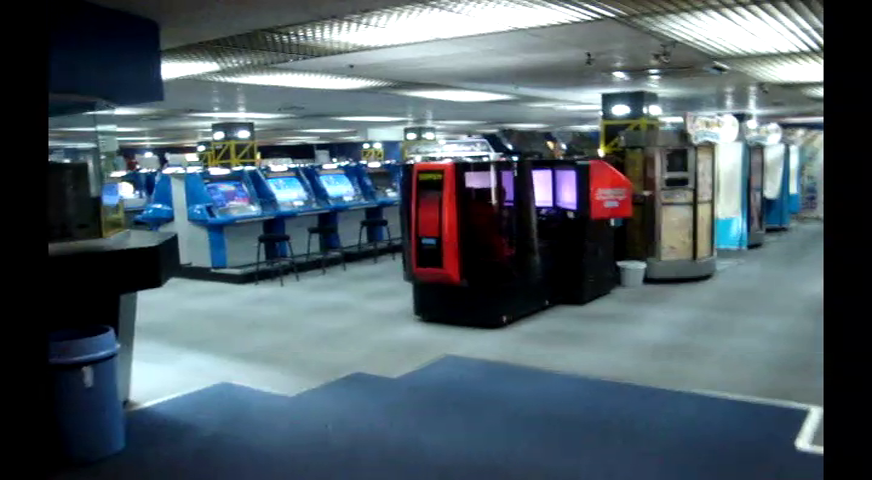 Yifans always went the extra mile to import the latest games from overseas, well before anyone else in Auckland had them, causing a constant hype that kept the rows packed.
They were open till 1am, which attracted some interesting folk - anything from a pack of town-goers coming off a late night binge causing a ruckus on the machines, to the lone soldiers falling asleep on one of the arcade cabinets with their credits still in play, eventually being ushered out by the staff.
Every small detail and encounter added to the Yifans experience, no matter what your background was, where you were from or what you looked like. Yifans was a safe space that served as a hub for people to hang out, catch up and laugh together over their love of gaming.
Aucklander Mason Maddox, who's now a multi fighting game champion, says Yifans got him to where he is now. When Street Fighter 4 came out in 2008, Mason was studying at uni close by. "I would go there every day," he says. "That's where I levelled up and actually got competitive. It kind of bred everything from there."
Throughout the 2000s thriving crowds used Yifans as a hub to grow out communities that would otherwise struggle. New Zealand's fighting game community, Standing Fierce, can be traced back to the early days of Yifans.
Dave Douglas, head of Standing Fierce, says it was a great breeding ground for high level competitive play in New Zealand. "The majority of the New Zealand Fighting Game Community history stems from that beautiful underground haven. The founders of Standing Fierce all met down there, so it will always be entwined within our history," he says.
Dave and his brother spent many New Years Eves at Yifans, when they were too young to go anywhere else, and says a lot of friendships were made there.
"A lot of the elder statesmen of the community all have fond memories of playing Street Fighter 2, Tekken Tag 1, Street Fighter 3, Marvel Vs. Capcom 2 and many other games down there."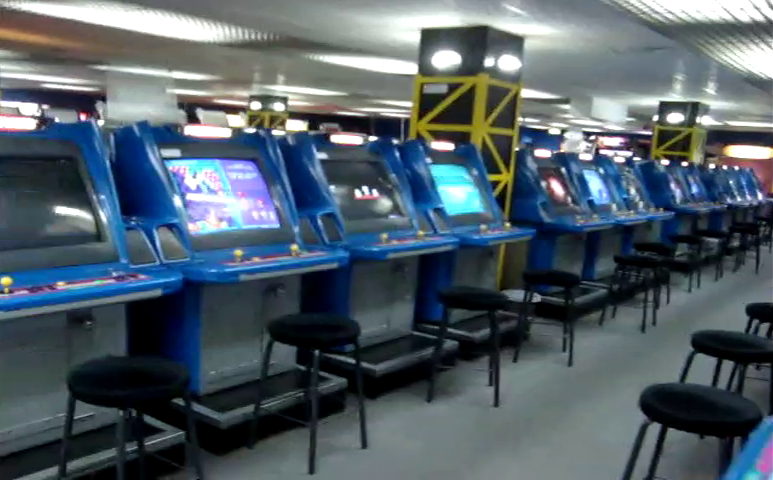 Arcade fighting games have always created a mutual respect between opponents. Sitting opposite them, inserting your coin for the machine to blast "Here comes a new challenger!" was the virtual representation of squaring up and getting ready to throwdown. But once the victor was crowned, a handshake or head nod would be exchanged and whoever was next in line would step up to the champion.
Encased in Yifans were other communities that thrived - groups would crowd around the Dance Dance Revolution machines for hours on end, giving each other high fives. Racing games like Daytona and Initial D would be packed consistently and the latest fighting games would be front and center with challengers waiting to dethrone a player on a 10-plus win streak.
The electric hum of Yifans was hard to ignore from the street level and it was even harder to get yourself out of there once you were consumed by the multiple gaming worlds you could be sucked into. But towards the end of the 2000s, things started to look grim.