Content warning: this article contain discussion of rape. It may be triggering or disturbing for some people.
The chemsex scene is a subculture within the gay community where men mix drugs like methamphetamine & GHB with sex to maximise pleasure and decrease inhibitions. Re: speaks to a young man about his experience, and looks at what is happening in NZ.
The regret was a familiar kind of pain. Aaron*, 27, methamphetamine still stoking the fire of his mind, would tell himself never again. He would spend the day in his Auckland flat "still high as fuck", until exhaustion overcame him, with his head bowed to his phone, researching the help he needed, the therapies available, stocking his calendar with appointments, trying to sort out his life, telling himself that he would put the previous night behind him. "It was almost every single time, I would just have mass amounts of regret."
Aaron had been swept into Auckland's chemsex scene, and the day-long bouts of group sex with other men, enhanced and extended by the use of methamphetamine, left him feeling hollow and alone. It had become, he says, "a behaviour that I felt I couldn't control". What had begun as a way to connect with other gay men, and to enhance the pleasure of doing so, had become something he couldn't stop – something not about connection but about its opposite.
Aaron had been smoking weed and drinking since high school, but it wasn't until he moved to London that – like many young New Zealanders adrift in that city – he discovered cocaine. He had always found meeting and socialising with other gay men difficult when sober. He'd been bullied throughout high school in a small New Zealand town, and his self-esteem had eroded in the acid of daily homophobia. His lack of confidence had followed him to England. Even if he met someone he was interested in, insecurity blanketed his desire, and he couldn't connect. "But then being high, I could. [I was] confident and it was very easy, you know, to go meet guys and have sex and perform and speak your mind and do all the things that... are appealing when you meet somebody." It wasn't the drugs that called to him so much as it was the way they facilitated the intimacy he craved.
'It was just so easy to do'
The nocturnal hours, aided by Grindr, were fun. "Sex makes you feel good and drugs make you feel good. So putting the two together is just a happy little marriage… It was just so easy to do. And who doesn't like to feel good, right?" He was young, able to keep partying at night and on the weekends, and still put in his time at his job in the daylight hours, even as the list of substances he was using grew - MDMA, mephedrone, GHB. He drew the line, then, at methamphetamine – a legacy, he thinks, of an Aotearoa upbringing that had demonised P as instantly addictive, never to be touched. The drugs he was taking, he thought, were "white-collar and acceptable". He had come across methamphetamine at party 'n' play sessions, but as there was always "another option on the coffee table" he never felt the need. Still, drugs and sex had formed a powerful nexus in his mind: "I wasn't having sex without drugs and I wasn't really having drugs without seeking sex."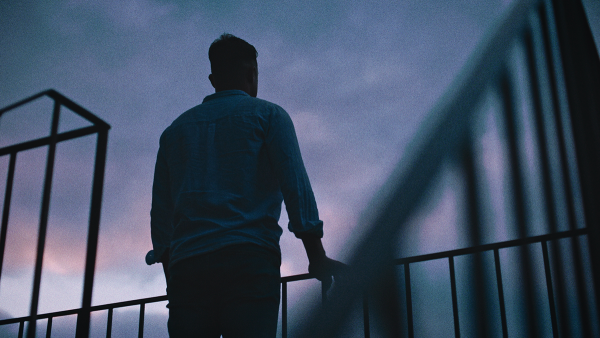 There were scary times – a chemsex party that ended with a police raid, an overdose of GHB that left him unconscious – and, he says, "it [was] almost a given that you won't use [protection]". Mornings after were grim. "I would think, oh fucking hell, like, I've not used a condom." His search history, come Monday, recorded over and over his fear that he might have been exposed to HIV. But those frantic Google searches were typed sober – or in the midst of a comedown. The next weekend, synapses firing again and inhibitions once again lowered, "it would repeat itself and I wouldn't care".
Moving away from London's chemsex scene
Eventually, when his visa ran out after two years, he had to leave England. He moved to Melbourne to prolong his time away from New Zealand. Out of the London context, his drug use fell away – as did his sex life. One evening, though, after drinks with friends he opened Grindr. He got chatting with a man who said he had cocaine. He went to his place, and was offered a drink. "The next thing I knew I was waking up in a bed and he was like injecting me with something into my arm. And I couldn't move. I was incapacitated. And, yeah, he raped me like several times."
He remembered his assailant screaming at him through the ordeal; he thought he was going to be murdered. He lost consciousness again and when he came to the man was outside on the balcony. He grabbed his things – they were neatly folded beside the bed – and ran for the door, and home. "I spent the next four days in my bed just coming down, sweats and cold and hot flushes, paranoia, literally the worst feeling I've ever felt." It wasn't until he came home to Aotearoa – he was in Melbourne for five months – that he talked to a medical professional about what had happened to him.
Initially he settled in Northland. He started seeing someone and stopped doing drugs altogether and began to process what he had been through. Sober sex, however, was difficult and infrequent, not least because of the trauma of Melbourne. He moved to Auckland, and enrolled in university. The city was rife with temptation. In London he formed a connection between drugs and sex; Auckland added P. "That's when I turned to methamphetamine, the drug I had always said that I would never touch because the drugs that I had used to numb my pain in the past weren't available here." Melbourne had added a fresh dose of pain to bury.
A typical party 'n' play session began on Grindr in the small hours of the morning. "When I was feeling really down or low, I would jump on dating apps, and go and seek chemsex. I was suffering from PTSD at the time, too; I wasn't sleeping. I was up at all hours of the night and those are the hours of the morning when you want to be looking for that sort of thing.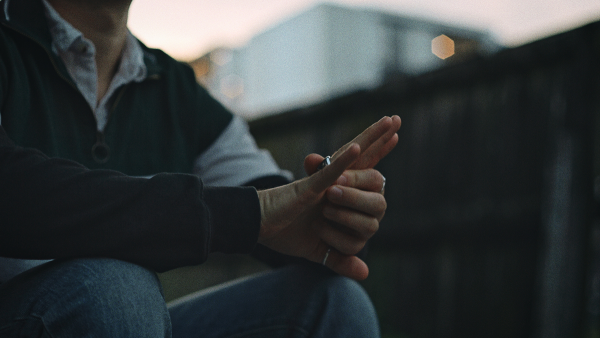 "You go to the house and you start smoking, and then there's like a little bit of sex and then more drugs and then sex and more drugs, and then a lot of the time spent on Grindr looking for other people to join your chemsex party." He never found he had much in common with the men with whom he partied, other than the obvious: sex and drugs. And once the latter ran out, he would usually leave to begin that familiar descent into regret. Once, during a chemsex session in an Auckland home, he asked the man next to him to give him a blowjob. The man couldn't because he didn't have a tongue. Aaron had a sudden foretaste of the feeling that usually came after. "What the fuck am I doing here?"
It's about enhancing pleasure
"People start out in chemsex for pleasure enhancement," Samuel Andrews, New Zealand's foremost expert on the subject, told Re:. "It's a pleasure enhancing practice. It's just that it's very easy to escalate from pleasure enhancement to that addiction."
It is, in New Zealand, a rare phenomenon. The term was first popularised in 2013 in response to rising HIV rates in London, but until very recently there wasn't a lot of local data to draw on. Andrews, who is employed by the New Zealand Drug Foundation but is currently on secondment to the Ministry of Health, set out to rectify that lack of data with his Masters thesis, titled Chemsex and sexualised drug use among gay and bisexual men in New Zealand, submitted in 2020. During its research he surveyed the experiences of 739 gay or bisexual men and found 3.1 percent had engaged in chemsex in the past six months.
Andrews is careful with that term, keeping the definition precise. "It's really useful to keep it as a really tight concept, specifically about methamphetamine and GHB because that's a really intensive synergy of drug use where you get that pleasure enhancement, that reduced inhibition, increased libido. It's a specific physiological effect and puts you in quite a specific mindset, and then that group component when you would get that sociability, that connection to community – also you get all that risk, as well."
His thesis makes clear those risks. All those surveyed who recently engaged in chemsex had had condomless anal sex in the past six months, had a much higher rate of recent sexually transmitted diseases, including an HIV-positive rate of 43.5 percent. They were also more likely to have been abused by a sexual partner – 13 percent of those respondents had experienced such abuse. Just over 30 percent of those who had recently engaged in chemsex had a self-identified drug addiction; nearly 40 percent had recent experience of intravenous drug use.
But his research also noted much cause for optimism among that same group. "There was really high engagement with sexual health services, really high uptake of HIV prevention and treatment medication, as well as really high engagement with gay communities," Andrews said. Seventy percent of those who were HIV negative in this group were taking Pre-exposure Prophylaxis (PrEP), the group was the most likely to have had a recent HIV test, and had collectively the highest pride in gay identity. "It's definitely a high-risk behaviour," Andrews said, "but it was also really reassuring to see that there are all these levers we can use, or people can use, to reduce their risk of harm if they are engaging with chemsex."
Why talking about chemsex is difficult
Mark Fisher is the executive director of Body Positive, a peer-support group for people living with HIV/AIDS. Often, he said, men in need of help with chemsex would first come to Body Positive's attention through sexual-health testing. "They might come here and get a test and we might ask what's going on, and they might talk about it there because they might've picked up an STI – that might be one of the pathways. What happens then is we'll have a conversation about it and see where they are at."
Not everyone, of course, will want or need help. But if they do, Fisher has built a relationship with Community Alcohol and Drugs Services (CADS), and has helped with educating staff on the issue. Previously, those referred to CADS from Body Positive would go into a general programme, where everyone was there for different reasons. That kind of space, for someone dealing with a chemsex issue, is daunting. As Andrews told Re:, "to talk about your drug use you also have to disclose your sexuality, you have to disclose what you get up to in the weekends in the context that you use drugs and that can be quite different to someone who is struggling with alcohol use, or someone who is struggling with cannabis use, so I think it is this really big outing process that is required."
Now, however, thanks to that relationship-building by Fisher and others, support can be more appropriately applied. Fisher explained. "We have a relationship whereby we can get people in to see individual counsellors, and so you can have individual support. Which is amazing, because that is what everyone wants. They don't want to go to group; they actually want to get a counsellor."
Aaron's recovery out of the chemsex scene
Fisher might've been reading from a file marked "Aaron".
It was Aaron's boyfriend who spurred him into seeking help. Aaron felt "so bad" about what he had put him through, and it seemed the only way to make it up to him. Google directed him to CADS – he had never heard of Body Positive – and, on his partner's urging, he booked in for an assessment. "The relationship," he says, "was breaking down, and I wanted to save that."
Crucially, though, not having gone through an organisation like Body Positive, he was placed in a group support programme. "That was just dreadful," he said, for the reasons enumerated by Andrews above. One man, Aaron remembered, was there because his wife had caught him doing cocaine and he wanted to save his marriage, another woman was going through her fifth or so round, trying to overcome a P addiction; there was an older alcoholic woman he thought was only there for the sociability it afforded her. "It was like the cast of Fraggle Rock. No one was the same, we were all different, and they were trying to fit us into one little box." Aaron remembers feeling "not comfortable at all. I was somewhat closed off. I was eager to turn my life around and get help, but in that sort of scenario, [I was] sitting with these people who I had nothing in common with."
He went once and never returned. And, having tried to access help and finding it worthless, he felt more alone than ever, convinced he was a drug addict and that he was destined to end up on the streets. "I was in dire straits, really. I didn't know which way to turn… I was like, oh great, I'm gonna end up an addict, I'm going to end up on the streets… I felt like crazy at the time." The chemsex continued. The relationship with his partner, however, would not.
Fortunately, his GP was able to help, submitting a sensitive claim to ACC to help Aaron begin to recover from the trauma of being raped. But he didn't qualify for ongoing support, and, as a student unable to pay for it himself, his therapy would've ended after a couple of sessions had not his parents been able to help him continue with that same therapist. He had to be creative about the true reasons he needed therapy; they still don't know about the chemsex, nor the rape. But in therapy, one-on-one with a professional, he felt safe in a way he didn't in a group. He was diagnosed with anxiety, depression and PTSD and he began to see he wasn't the lost cause he had thought. He was guided to the realisation he wasn't an addict, that he just engaged in these behaviours when he felt certain ways. With therapy, he began to stop feeling them. He could commence with the work of disentangling the fusion of drugs and sex. In the two years he has been seeing his therapist ­– sometimes weekly, sometimes fortnightly – he has relapsed just once.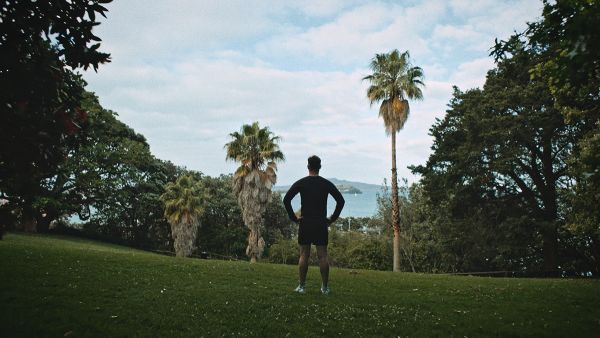 Breaking down intimacy, sexuality and chemsex
There is, had Aaron known about it, another avenue available. In 2019 Seb Stewart, then the community engagement manager for the New Zealand Aids Foundation (NZAF), in conjunction with Samuel Andrews and others from the New Zealand Drug Foundation, put together the first local session of a programme that had been running successfully in Melbourne for a decade. Rewired is a peer-support programme lasting eight weeks, tailored specifically to gay men seeking to reduce methamphetamine use. It has now run three times.
Its beauty, said Stewart, no longer with NZAF but continuing with as the programme's lead facilitator, was that it could get to the heart of the issues in ways a general substance-abuse programme – like that experienced briefly by Aaron – never could. The men "were able to talk about the heart of the issue for them: intimacy, sexuality, sex in a safe environment with other men who had similar experiences". Like Aaron, these men had found it difficult to do that at programmes that "weren't focused on sexuality, chemsex". Samuel Andrews, who helped convene that first round of Rewired, called it a "really special therapeutic space".
The men meet once a week for two hours. There are opportunities to learn about harm-reduction strategies, but Stewart regards the mere togetherness of the gathering as the key to its success. "Most of the learning is actually coming from men sharing their stories and learning from one another. So they are learning coping mechanisms, they are learning about how to do intimacy in a safe way, they are learning about reducing the harm of their drug use, and supporting each other in that."
Even residential care, as Fisher had earlier told Re:, was often insufficient in this regard. It might give you a drug-and-sex-free month, but you're not going to talk about "what got you into chemsex in the first place – was it your loneliness, was it your sexual identity, what thing were you masking with the chemicals that got you into this space? And have you dealt with that thing so that you can now engage with your identity without needing the chemicals."
Rewired is all about that opportunity. Stewart said every single man who had completed the course had seen "dramatic improvement in their mental health, in their self-esteem. We've seen a dramatic reduction in drug use across the board."
"Instead of having these parts of themselves that are hidden away and shameful they are brought out into the open and the guys are able to integrate that part of themselves. And in doing so, their need to use drugs and alcohol to kind of mask some of those feelings that are coming up in relation to themselves dramatically reduce. They identify this themselves… And that is the power of a therapeutic group."
Aaron, with the good fortune of family resources to rest on, was able to create a space in which he was similarly able to shed light on those hidden parts of himself – other than his ex partner, who found out by mistake, and his therapist, he has told no one in his life about the chemsex. And having that space to talk openly about sex, intimacy and his experiences, might have saved his life. "Had I not got the help. I would have become a drug addict, guaranteed, had I stayed during what I was doing, had I not figured out the ways in which I was feeling, acknowledged some of my past traumas."
*Aaron is a pseudonym
For more about Aaron's story and NZ's chemsex scene, watch the short documentary Young and Hooked on Chemsex. . The Young And documentaries look at what it's really like to be in your 20s in Aotearoa. From the stories of young people who lived on Auckland's streets as teens to women who struggle to orgasm, we take an honest look at issues around sexuality, culture, gender and social identity.
Watch Young and Hooked on Chemsex here.
See other Young and episodes here.
Made with support from NZ On Air.
Sexual Health awareness and where to get help:
24 hour nationwide helpline

Safe2Talk

: 0800 044 334

24/7 helpline

Wellington Sexual Abuse HELP

: 04 801 6655

RapeCrisis directory to services across the country:

www.rapecrisisnz.org.nz

www.rapecrisisnz.org.nz

(Not for crisis support): For education programs around preventing sexual violence:

RespectEd

Male Survivors of Sexual Abuse Aotearoa:

www.malesurvivor.nz

To report your experience to the police, call 111 or the non-emergency line 105

If you're a guy who has sex with other guys and wants support to review, reduce or stop your meth-use, check out Rewired - a

non-judgemental programme for people using methamphetamine that want to change their relationship with it.
Mental Health awareness and where to get help: